Quinte West Chamber of Commerce News
2019 People's Choice for Favourite Float
-
The judges have selected their favourites, now it is your turn vote online CLICK HERE. Voting closes on Monday, December 2, this award will be announced on Friday, December 6 at the awards ceremony at Quinte West City Hall.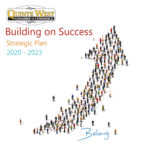 2020 Is Almost Here!  Quinte West Chamber Releases New Strategic Plan
-
The Quinte West Chamber of Commerce (QWCC) is looking to the future; they need a good plan to ensure they remain relevant and strong for the business community they represent.   Their new Strategic Plan, Building on Success, is going to guide the organization from 2020 to 2023.   Representing over 440 businesses with over 7000 employees, the QWCC needs to be...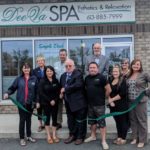 DeeVa Spa Expands into New Location in Quinte West
-
DeeVa Spa Esthetics & Relaxation have expanded and created a Nature influenced Spa at 2223 Hamilton Road in Trenton.  Delima Kettle is the owner of DeeVa Spa and has worked in the industry for over 20 years including instructing in the Esthetic Program at Loyalist College, working at Ste. Anne's Spa, one of the largest destination spa's in the country.........

Ontario Chamber of Commerce News