Quinte West Chamber of Commerce News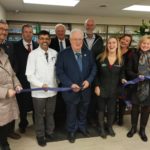 Opening of Guardian Dundas Quinte Pharmacy
-
A brand new pharmacy has opened up inTrenton's busy West End to meet the demands of this high growth area of QuinteWest. Guardian Dundas Quinte Pharmacy ismanaged by Pharmacy manager Ali Mirza and Front Store Manager Missie Champagne. They havebeen working within the Trenton community since 2002 and this new store is the beginning...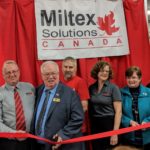 Opening of Miltex Solutions Canada
-
Since start up in 2014, the company has experienced growth and made strategic partnerships to enable it to move from a leased building in Belleville to a company-owned facility at 42 Gotha Street in Trenton.  Ideally located in the city that is home to the largest Air Force Base in Canada, the facility supports the company's strategic and growth objectives while better positioning the company to serve its customers......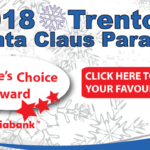 TRENTON SANTA CLAUS PARADE WINNERS
-
The Trenton Santa Claus Parade delighted thousands of spectators with marching bands and entertainers, this past weekend. Everyone was in high spirits and enthusiastic crowds lined the streets from Centennial Park to Queen Street to see what is undoubtedly one of the best parades in the Quinte Region.

Ontario Chamber of Commerce News