Quinte West Chamber of Commerce News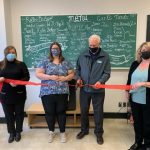 Opening of Rollin' Oats In Downtown Trenton
-
Rollin' Oats has officially opened its doors downtown Trenton after finding success at the Front Street Farmers' Market. Quinte West resident Katie Pearsall started the bakery in 2020 at the Front Street Farmers' Market with her now famous fresh fruit crumbles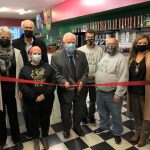 Grand reopening of The GE3K SHACK downtown Trenton
-
Owned and operated by longtime Quinte West resident Scott Sexsmith, The GE3K SHACK specializes in Harry Potter and carries many types of fandom including Doctor Who, Game of Thrones, Lord of the Rings, Start Trek and Star Wars.  
Opening of Cannaco The Cannabis Company downtown Trenton
-
Trenton's newest dispensary is here to make the downtown area a little greener, and a lot happier. Cannaco The Cannabis Company is a family-owned business proudly led by women in downtown Trenton.

Ontario Chamber of Commerce News