Quinte West Chamber of Commerce News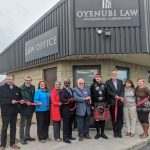 OYENUBI LAW PROFESSIONAL CORPORATION RELOCATES TO QUINTE WEST
-
Oyenubi Law Professional Corporation is a full-service law office conveniently situated at 7 Metcalfe St at the intersection with Front Street, with ample parking space for visitors.   Mr. Lanre Oyenubi, the person behind the professional corporation, has been in a general practice of law for three decades providing exceptional representation for clients from all walks of life........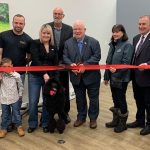 A brand new Pet Spa is Opening up in Quinte West
-
Everyone loves their pets and Pawlish Pet Spa has opened their doors to help take care of your furry family members.  With over 25 years in the grooming business, Kim Groves is pleased to open her own great shop, specializing in cats as well as all breeds of dogs. 
Grand Opening of Burger Revolution
-
Every revolution begins with a spark, an idea that challenges the status quo. Burger Revolution is a flavour revolution, and our fight is against the bland burger, the frozen burger, the ordinary burger. Husband and wife team Jeff and Rayling Camacho started Burger Revolution in response to a cry from the masses: "Give the people what they want! Give the people flavour!"

Ontario Chamber of Commerce News