Quinte West Chamber of Commerce News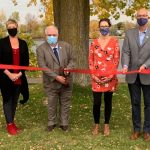 Opening of Allow Us Senior Services
-
Chrissy Williams-Hunt and Ally Wojewski are graduates of Loyalist College and have lived in the Quinte area their entire lives.  They have both maintained long-standing careers through local, community-based agencies that specialize in supporting senior citizens and people with disabilities.......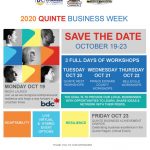 2020 Quinte Business Week
-
Small Business Week across Canada is celebrated the third week of October and this year Quinte Business Week will run from October 19 to October 23. Small and medium sized enterprises (SME's) make up 99.7% of the companies in Canada and employ close to 90% of all private sector workers.  Every year the Business Development Bank of Canada takes a lead role in promoting this event and this year they have......."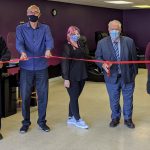 Opening of Celestial Nail Boutique
-
Tia Cronk was born and raised in Trenton, and has been interested in the field of nail design for as long as she can remember. With the help of her co-worker and fellow nail artist Victoria Corbett, Cronk is expanding her business to offer additional services to her customers. "I have always had an interest in nail design and have enjoyed working in this industry for the past few years,"......