Quinte West Chamber of Commerce News
Canada United
-
The #CanadaUnited campaign is a nationwide small and local business campaign encouraging Canadians to buy local. RBC, 'Corporate Canada', Business Associations and Major Media Partners have teamed up to start a movement, Canada United™, where everyday Canadians and large businesses come together in support of small and local businesses.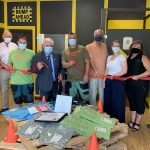 Opening of European Workwear Canada
-
Roland Scheib immigrated to Canada twenty years ago from Europe and has been residing in the Quinte West area for the last nine years with his family. With over twenty years of experience in the construction field, and with the help of his Canadian partner, Andrews Myers, his goal is to introduce affordable, comfortable, high-quality outerwear to the Quinte West region. "Our goal is to introduce our products.......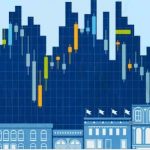 Small Business Rebound Necessary for Economic Recovery
-
This week, the Royal Bank of Canada (RBC) released Small Business, Big Pivot: A devastating downturn, and how Canadian enterprises can transition. The report contains proprietary economic research which outlines how the landscape has shifted for small- and medium-sized enterprises (SMEs) during the COVID-19 pandemic. The document also includes a tangible plan to help Canadian small businesses....