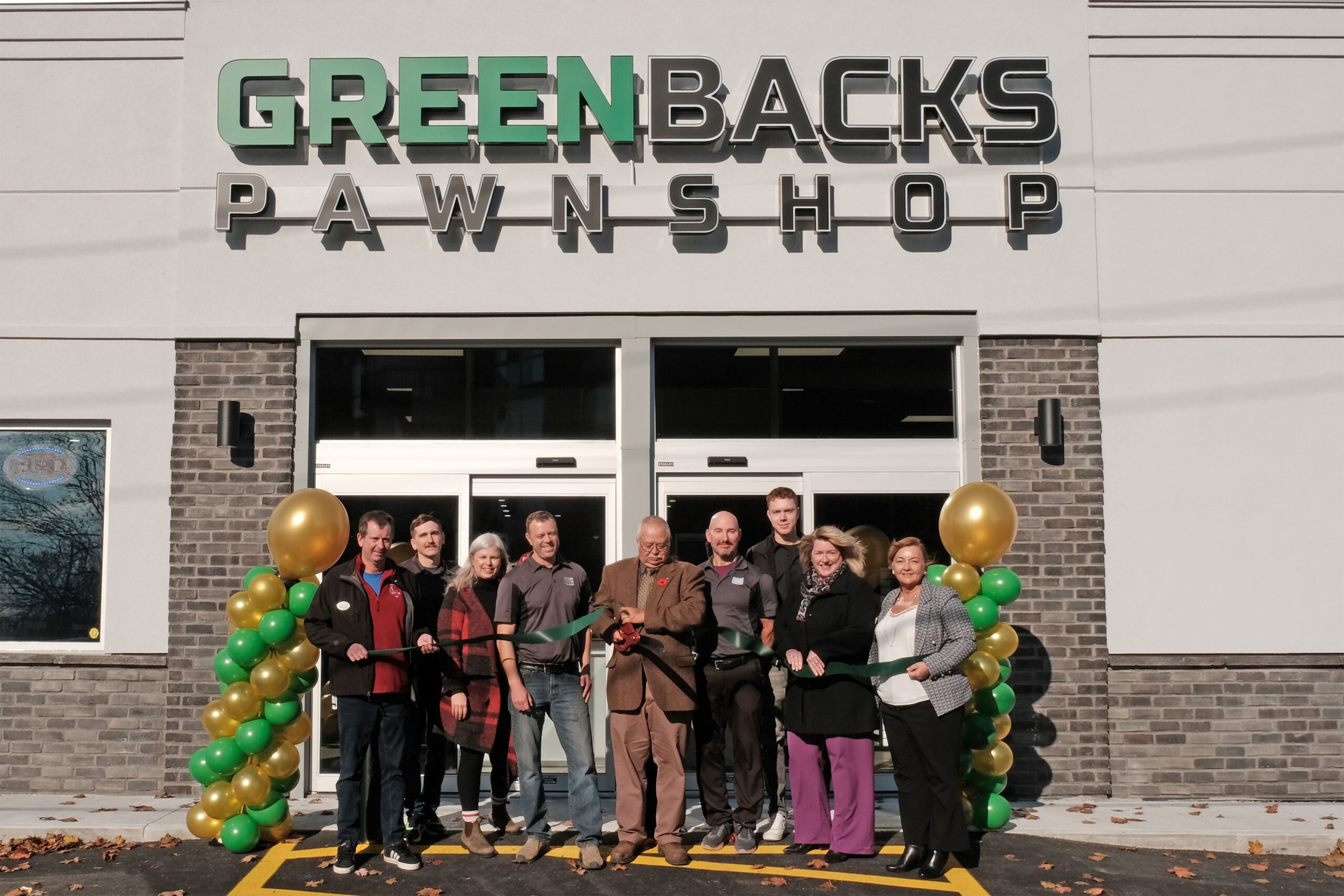 Greenbacks Pawnshop, a trusted local business since 2003, is excited to announce the opening of their second location in Trenton, ON. Born and raised in Stirling, owners and long-time friends Terry Aide and Steve Richardson have been in business together for 22 years. The first Greenbacks Pawnshop was in a plaza on the east end of Belleville and after a great response from their community and a few space upgrades, they eventually expanded their business to take over the 6,000 sq. ft. former Blockbuster building in 2013. With the success of their space in Belleville came an opportunity to expand again, this time in Quinte West. "Trenton was the natural next step to serve the Quinte region. We love the Bay of Quinte, the community, the businesses, and the customers," said Terry and Steve.
Working hard to remove the pawnshop stereotype, Greenbacks is a family-friendly atmosphere in a welcoming, clean, and brightly lit retail setting. Providing buying and selling solutions for items with a second life, the business offers new and used products as well as top-quality services. Greenbacks proudly employs knowledgeable staff who specialize in each product category including musical instruments, jewelry, electronics, vinyl records, tools, laptops, video games to name a few. Greenbacks' business model is based on the circular economy of recycling, reusing, and refurbishment which cuts down on local and global environmental waste.
Greenbacks Pawnshop is open Monday to Saturday 9:30am–5:00pm at their new location, 33 Ontario Street, Trenton. They can be reached by phone at (613) 955-8808 and found online at www.greenbackspawnshop.com. Greenbacks is also on Facebook ('GB Pawnshop' and 'Trenton Greenbacks') and on Instagram (@greenbackspawnshop).
Greenbacks is celebrating their Grand Opening on Saturday, November 4th. They will be joined by Mix 97 and Rock 107 for their Live on Location 10:00am–1:00pm. There will be tax-free savings, prizes, and giveaways!