Quinte West Chamber of Commerce News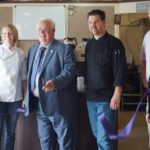 Opening of Parsons Cafe and Catering
-
Like many people moving to the Quinte area, Brent and Jen Parsons relocated here last summer to get a better quality of life.  They brought along their twin 5-year-old boys, two dogs and 15 years of combined experience in the hospitality industry.   They were thrilled to purchase the Macintosh café in April of this year and have recently renamed it Parsons Café & Catering.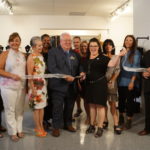 Opening of Off the Hook Boutique & Gallery
-
Off the Hook Boutique and Gallery is now open at 35 Ontario St in Trenton and this new location for this iconic business gives the owner Brandy Calvert Ringelmann even more space to showcase the fashion she is known for.  "I moved the store because I wanted more space and to be able to add new product categories like the garden art and art gallery," said Ringelmann.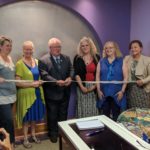 Opening of Angelic Serendipity
-
Last year a new alternative healing store opened in Quinte West and because of increased demand for these types of products and services Angelic Serendipity is expanding into a brand new location in downtown Trenton at 2 King Street.  Andrea Newth is the owner of this beautiful store, which offers one stop shopping for people's unique spiritual. After 20 years in the banking industry, Andrea was excited to.....
Ontario Chamber of Commerce News