Quinte West Chamber of Commerce News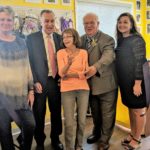 Opening of Dogz & Catz Boutique
-
Dogz & Catz Boutique is a new business in Quinte West that specializes in clothes and accessories for the small breed dog, but can do larger dogs by special order.  Nancy Eastaugh who makes everything with Love owns this boutique store.  "Everything in the store is designed and sewn by me," said Nancy.  "Pet owners enjoy shopping for unique products for their favourite furry baby and as everything is made in house.....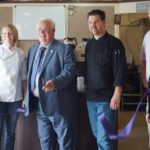 Opening of Parsons Cafe and Catering
-
Like many people moving to the Quinte area, Brent and Jen Parsons relocated here last summer to get a better quality of life.  They brought along their twin 5-year-old boys, two dogs and 15 years of combined experience in the hospitality industry.   They were thrilled to purchase the Macintosh café in April of this year and have recently renamed it Parsons Café & Catering.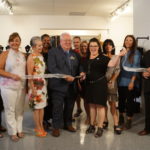 Opening of Off the Hook Boutique & Gallery
-
Off the Hook Boutique and Gallery is now open at 35 Ontario St in Trenton and this new location for this iconic business gives the owner Brandy Calvert Ringelmann even more space to showcase the fashion she is known for.  "I moved the store because I wanted more space and to be able to add new product categories like the garden art and art gallery," said Ringelmann. 

Ontario Chamber of Commerce News